THANKS TO YOUR SUPPORT EVERY DAY WE HELP THOUSANDS OF CHILDREN AND TEENAGERS TO GO TO SCHOOL
SUPPORT THE WORK OF FATHER GIOVANNI AND HELP THOUSANDS OF CHILDREN AND TEENAGERS TO BUILD THEMSELVES A FUTURE
SUPPORT A PROJECT IN OUR ACTION AREAS
Vocational Training And Employment
SPONSOR A CHILD
We have developed a dedicated sponsorship web platform that will keep you up to date with the latest news on the child from the Bishop Cipriano Kihangire school in Uganda that you have adopted.
It is called Praise.
You can shape their education
You can communicate with them in complete transparency
You can follow their progress by viewing photos, videos and report cards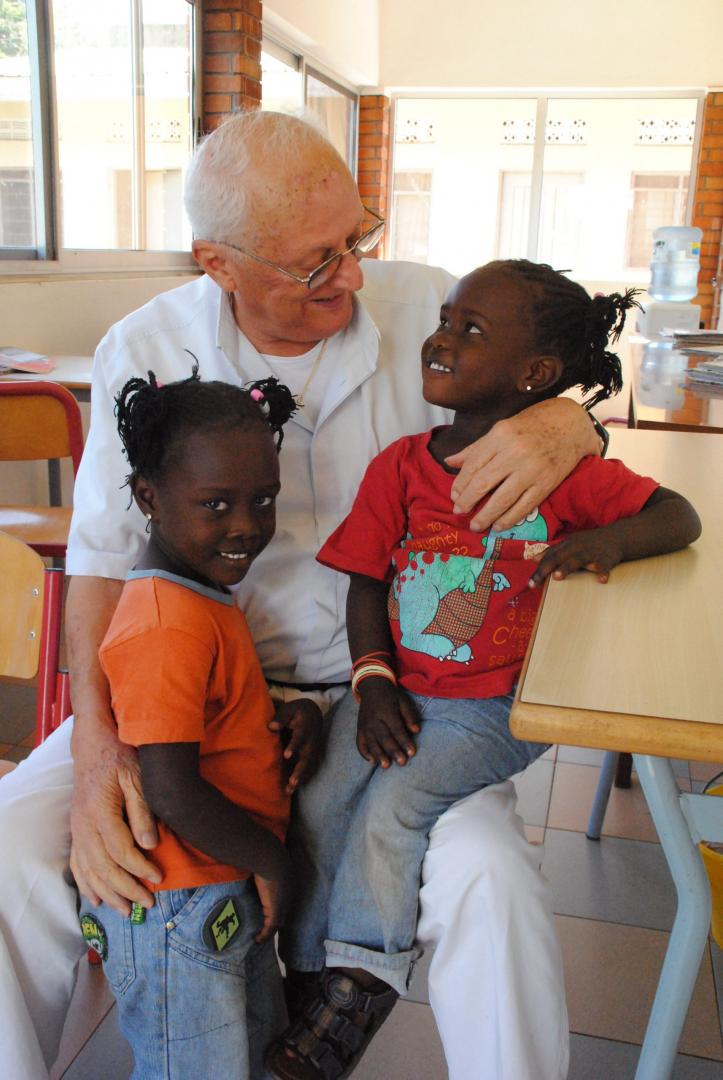 LEAVE A LEGACY
MAKE A LASTING GESTURE OF LOVE
There is a special way of helping continue the work of Father Giovanni: leave a legacy in your last will and testament to give the children of Uganda a brighter future, just as he did. Bequeath a better life to those most in need: leave a legacy to Fondazione Italia Uganda per l'opera di padre Giovanni Scalabrini Onlus.
An extremely valuable gesture that will guarantee the long-term effects of your generosity.
To find out more call us on +39 02 83595379 or write to segreteria@italiauganda.org.
Thanks to your voluntary experience with Italia Uganda you will have the chance to come into contact with a world from which there is much to learn, but we are certain that your contribution will teach us a lot and help us to improve. We are happy to welcome you to our large community, to share memorable moments with you and to leave you with unforgettable memories.
With our international volunteering you will have the chance to develop soft skills that are highly sought-after in the workplace, such as teamwork, problem solving, adaptability, communication skills and relationship building. The meeting of two different cultures is always an opportunity for personal and professional growth and we are certain that this experience will enrich your range of aptitudes.
WHERE WILL YOU GO?
Our mission house is located in Luzira, a district in the outskirts of Kampala, Uganda's capital city.
WHAT WILL YOU DO?
On the basis of your education, skills and inclinations, you can focus on one of our three action areas, bringing new value to our projects. In fact, your arrival will be an opportunity for the children and families of Uganda to meet someone that has come specifically to stay with them, willingly dedicating their time, their energy, their skills and, above all, their personal sensitivity to these people. At the same time you will bring so much back with you: you will work alongside Ugandan professionals, you will discover amazing places and you will meet people that will stay in your heart forever.
Want to become a volunteer?
We can't wait to meet you and to accompany you on this journey…if you have any questions or doubts don't hesitate to get in touch!
Write to: volontari@italiauganda.org or call us on: 02 83595379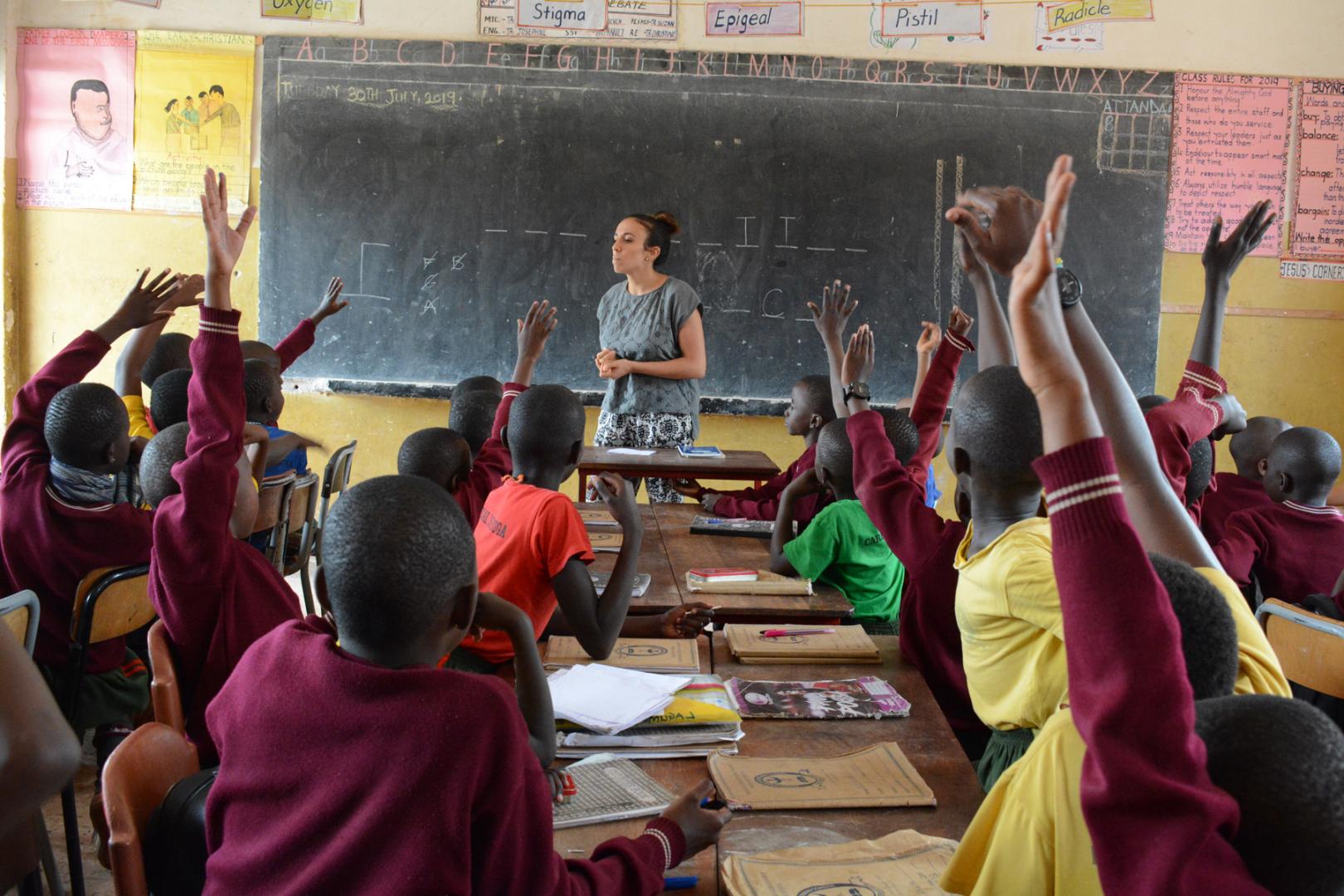 UCSC Charity Work Program
Launched in 2009 by the University Centre for International Solidarity (CeSI) of Università Cattolica del Sacro Cuore, so far the Charity Work Program has promoted 274 scholarships of 3-8 weeks aimed at students from all of the university's faculties, offering them the chance of a volunteering experience at NGOs and missions all over the world.
Italia Uganda Foundation non-profit organisation is a historic partner of Università Cattolica with regard to the Charity Work Program at the Benedict Medical Centre, which has been welcoming Medicine students from Università Cattolica of Rome since 2009.
In 2017, the Bishop Cipriano Kihangire Nursery and Primary School of Kampala was also included in the Charity Work Program.
GIVE THEM A 5×1000
Make a pledge to their future
WHY BECOME A PARTNER?
Italia Uganda Foundation works in a neighbourhood in the outskirts of Kampala where it offers education, medical care and professional skills. It is actively present in the community and uses its own premises to carry out its projects, with no intermediaries or activities delegated to third parties. This enables it to guarantee transparency throughout the process and to maximise its impact in terms of the efficiency and effectiveness of the projects it carries out together with its partners.
How your company can help Italia Uganda
Donation of goods and/or services in kind
All donations are tax deductible up to 10% of the total net income declared
THOSE WHO HAVE SHOWN THEIR BELIEF IN US
chi ha creduto in noi